Photo Credit – Run Gum
I love gum. I have chewed it for as long as I can remember.  Whether I am using it to ward off bad breath, annoying my college biology professor, or keeping my mouth busy so I don't say something I probably shouldn't…gum and I go way back.
Recently I was sent a Runner's Box filled with several runner related products. As I unpacked my treasures at the bottom I discovered a package of mint Run Gum.  If I had to illustrate and add audio to this discovery there would be a KaPow graphic above my head with the Rocky Song in the background.  I was beyond curious and excited.  This might be the best thing ever!!! I love to run and I love gum – could this product give me some type of boost to my athletic skills?
Only one way to find out!  I laced up, popped the mint goodness into my mouth, and headed out the door. Quickly I found that my steps matched the cadence of my chewing.   My chomping also began to change my breathing.  I found it difficult to breath though my mouth and switched to using my nose exclusively since my mouth was busy chewing.  I have been working on my breathing while running to create consistency and control my asthma…chewing gum forced me to do what I had been trying to accomplish for weeks. The rhythm of my steps and breath while using the gum was interesting.  I had never experienced anything quite like this.  The brand that I used also had caffeine in it, which I appreciated since I was running at 9pm when I tested the product out (after a long day at work a little pep in my step is always a nice bonus).
Now to be fair this was one run and I only had one pack of gum in my box, to sum the gum up as a miracle product I would need to do more research and use the product more than once.  I'm curious to see if chewing gum on long runs could help to kill some of the boredom and keep my mouth from feeling like a dessert…two issues that I run into from time to time.  However I am concerned that chewing gum might upset my stomach due to swallowing excess air.  An angry GI system can be the death of a long run or race.  Nothing like being 10 miles out on a trail and needing to "go" with zero options in sight.
There appear to be benefits and possible draw backs to chewing gum while running.  I need more to truly be able to weigh in if the product works for me, but it has peaked my interest for sure. Bring on the 2016 training season…new year, new products, and new adventures!
Update 1/31/16 – At mile 20 during the Icebreaker Indoor Marathon I was beginning to feel sluggish and luckily remembered I had a pack of Mint Run Gum in my bad. I stopped as I came around lap 72 and grabbed it.  I was pleasantly surprised by the quick "pick me up" it gave me.  I needed the distraction to keep me going (the event was 96 laps total) and the air in the building was very dry due to the ice rink in the center…the gum helped to combat the cotton mouth that I had developed.  I'm really glad that I had the product with me and will continue to use it as I train for the Phoenix Marathon Feb 27th.
Update 6/19/18 –  Run Gum has become a huge part of my training routine, so much so that I have become a month club member and had to double my order.  I used to drink a can of Red Bull Sugar-Free before every long run and race, but have recently been experiencing an upset stomach a few miles into my runs.  To try and solve this problem I gave Run Gum a try as part of my pre-run mix.  Boom!  It gave me the boost I was looking for, but my stomach stayed calm.  I've also started carrying an extra pack with me in my Orange Mud HydraQuiver vest in races for a mile 20 treat.  It worked well for me at the Cellcom Marathon, HFM Maritime Marathon, and most recently Grandma's Marathon.  I'm loving the kick I get late in a race.  So far, so good…this no calorie option is working well and tasty to boot. I need to branch out from mint and try the cinnamon and fruit flavor next.  As I continue to train and work towards my goal of the Fall 50 in October I will continue to experiment with Run Gum and update you along the way!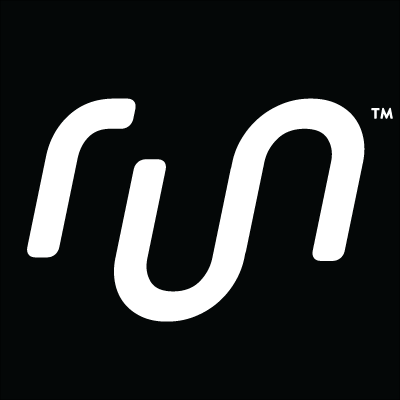 #BeKind #BeHappy #BeActive