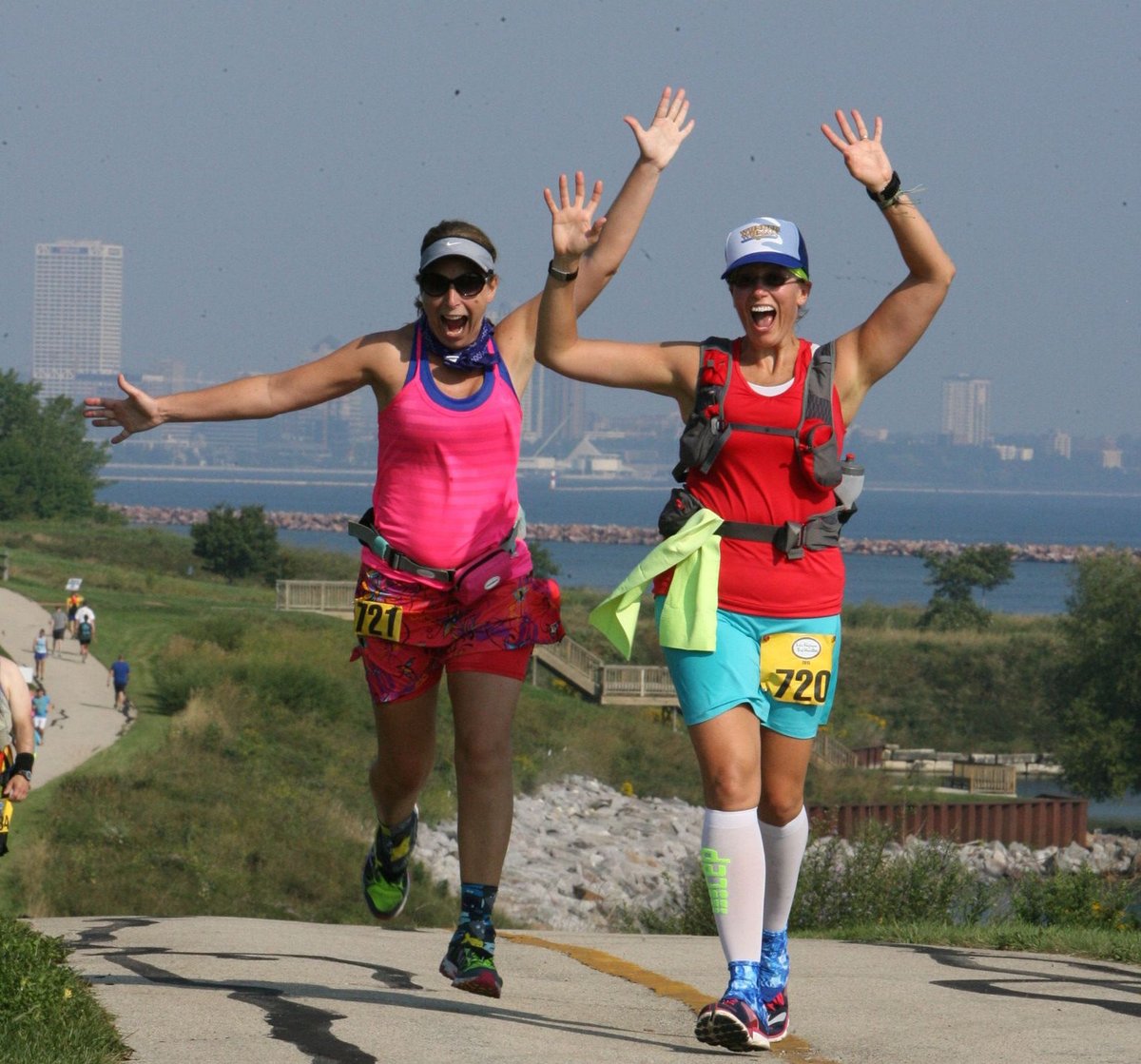 Just south of the hustle and bustle of Milwaukee there is a hidden gem of a race located that is staged in Cudahy's beautiful Sheridan Park.   Growing up I spent many summers hiking along the South Shore of Lake Michigan in the many parks that are part of the Oak Leaf and Seven Bridges Trails.  To now return as a runner and be able to experience the beauty of this area is one of my most high anticipated races this year.  The Lake Michigan Marathon is an opportunity to partake in a unique, small race that is both a road and trail event…the best of both worlds in running!  I've never heard of an urban trail marathon so I wanted to know more about this quirky, event and reached out to the race director Chris Ponteri at Longrun Athletics. I have run several events that this group puts on and have been impressed every single time by the uniqueness of each race, seamless organization, and quality.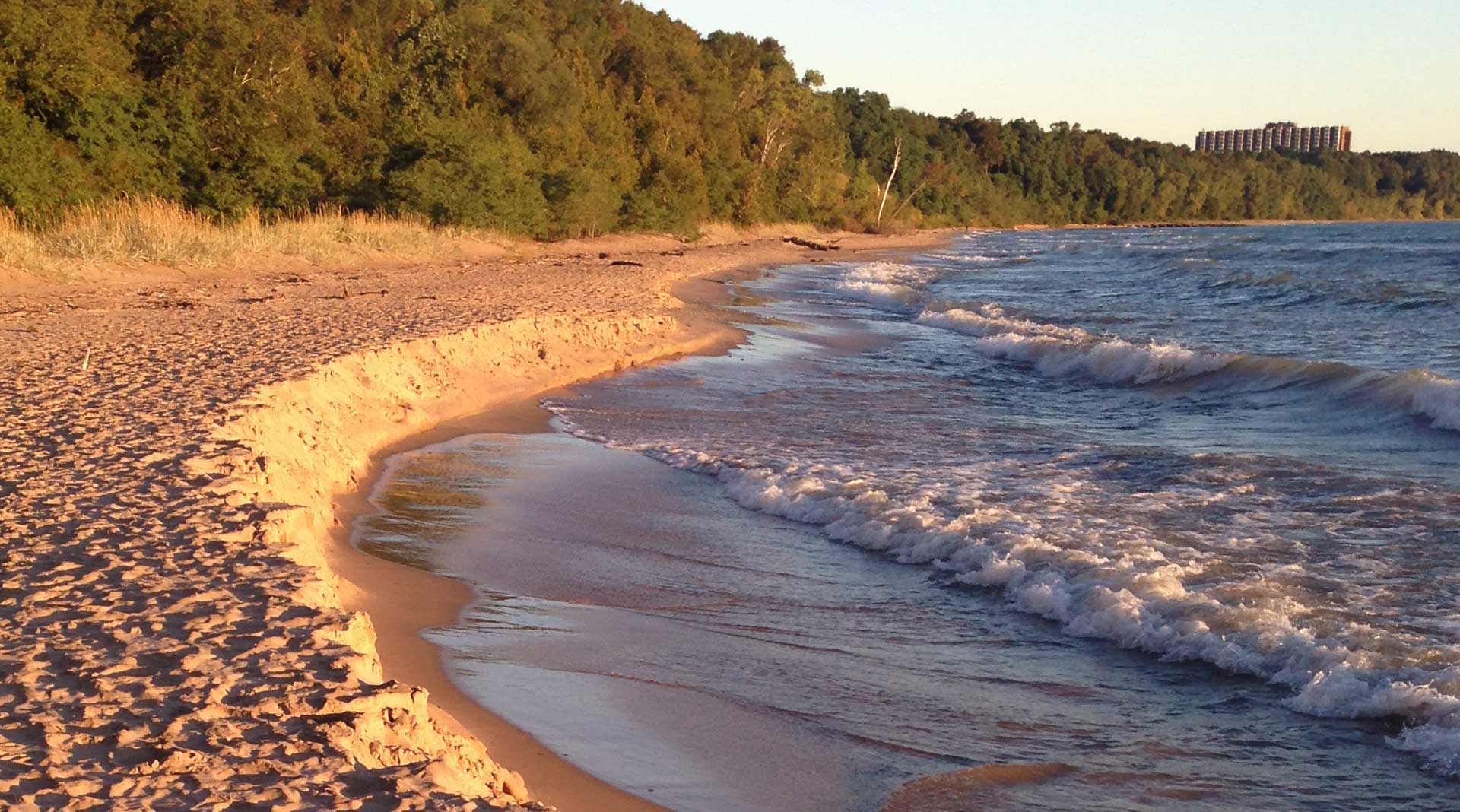 Events – 50k, Marathon, Half Marathon, & 20 mile "Training Run"
Date – September 4, 2016
Location – Cudahy, WI
Course – Road (paved trail/path) & Trail
Established – 2014
Capacity – 1,200 runners
Swag – Technical Shirt, Goody Bag, & Finishers Medal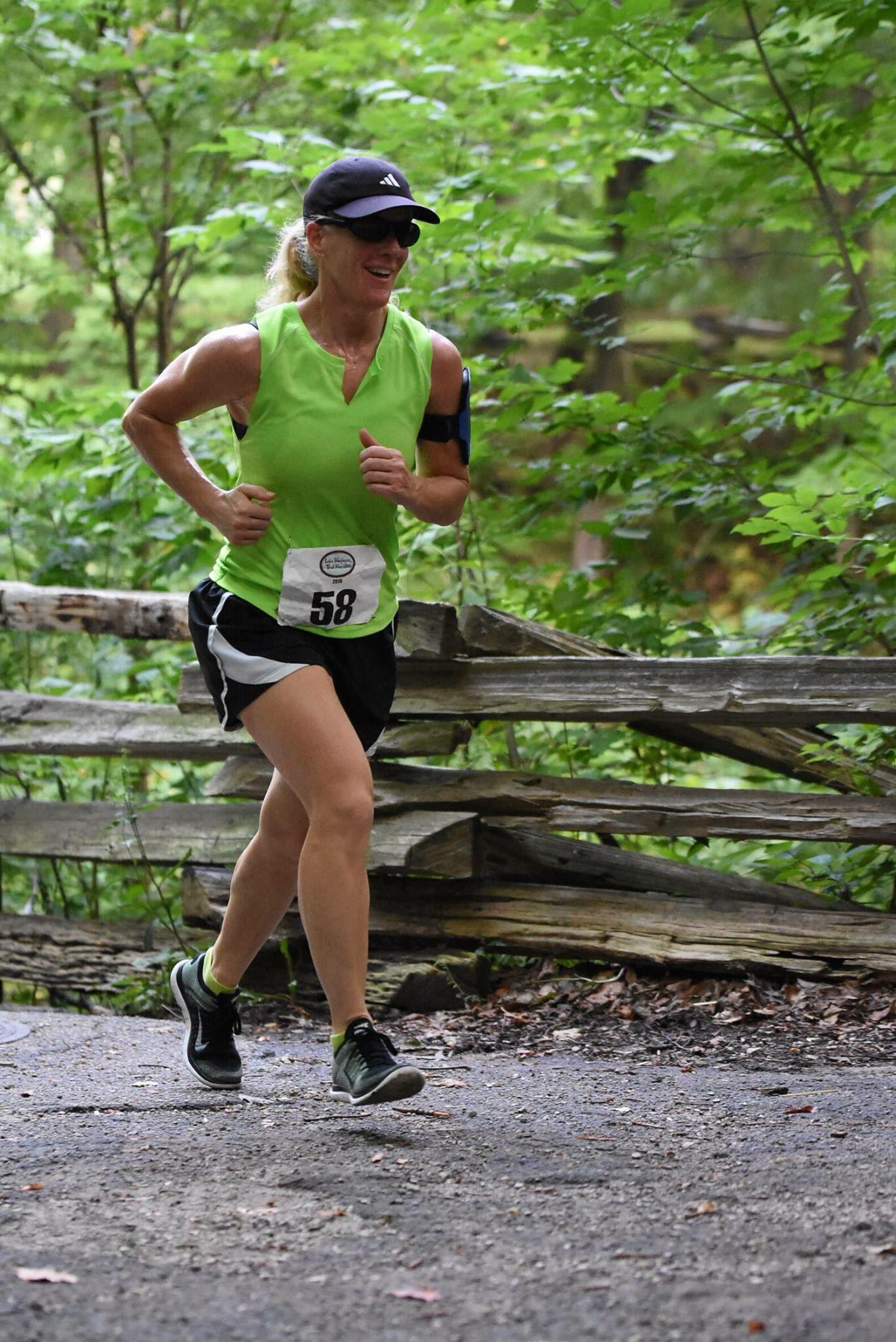 Q:  Are you all members of the Longrun Athletics runners?  If so, in what year did each of you start running? Yes most of us have been runners for a long time.
Q:  How do you think running have changed over the past 10 years? It has gotten more inclusive. Before, most of the people who showed up at races were a serious group of runners. Now you see a wider range of paces and many people out there just for the experience.
Q:  Is your marathon course is USATF-certified and a Boston Marathon qualifier? Yes.
Q:  Speaking of qualifying times how does your event/course stack up in regards to percentage of runners qualifying for the Boston Marathon in comparison to other races in the area? Without checking the statistics, I would say we have much fewer runners qualify for Boston since it's not a real fast course. It's not a difficult course, but the trails have many twists and turns, and it's hard to maintain a consistent pace.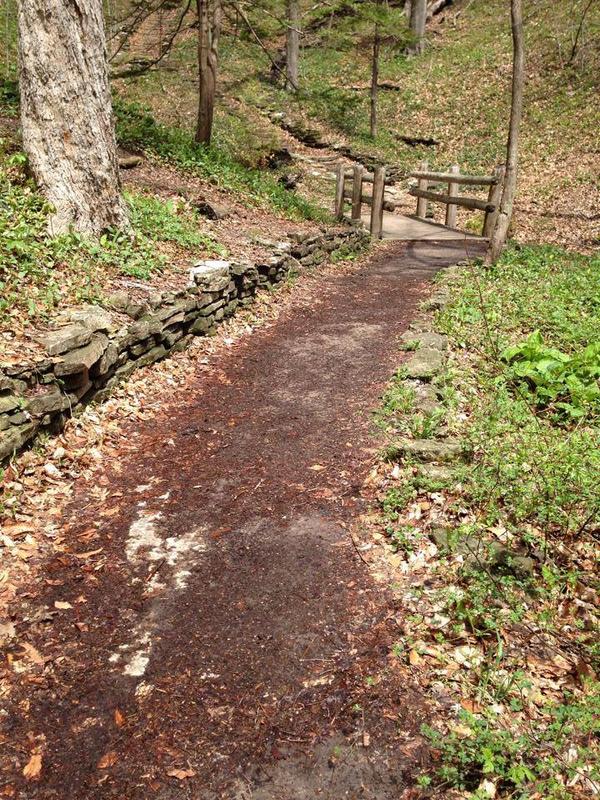 Q: Many novelty runs that have recently popped up (i.e. Color Run, Ragnar Relay, Rock n Roll Series)  Do you consider the Lake Michigan Marathon a novelty race? If so, how…what sets it apart from other events in the Milwaukee area. This is not a novelty race in any way. What sets it apart is that it is in an urban location, but has a "country" feel to it.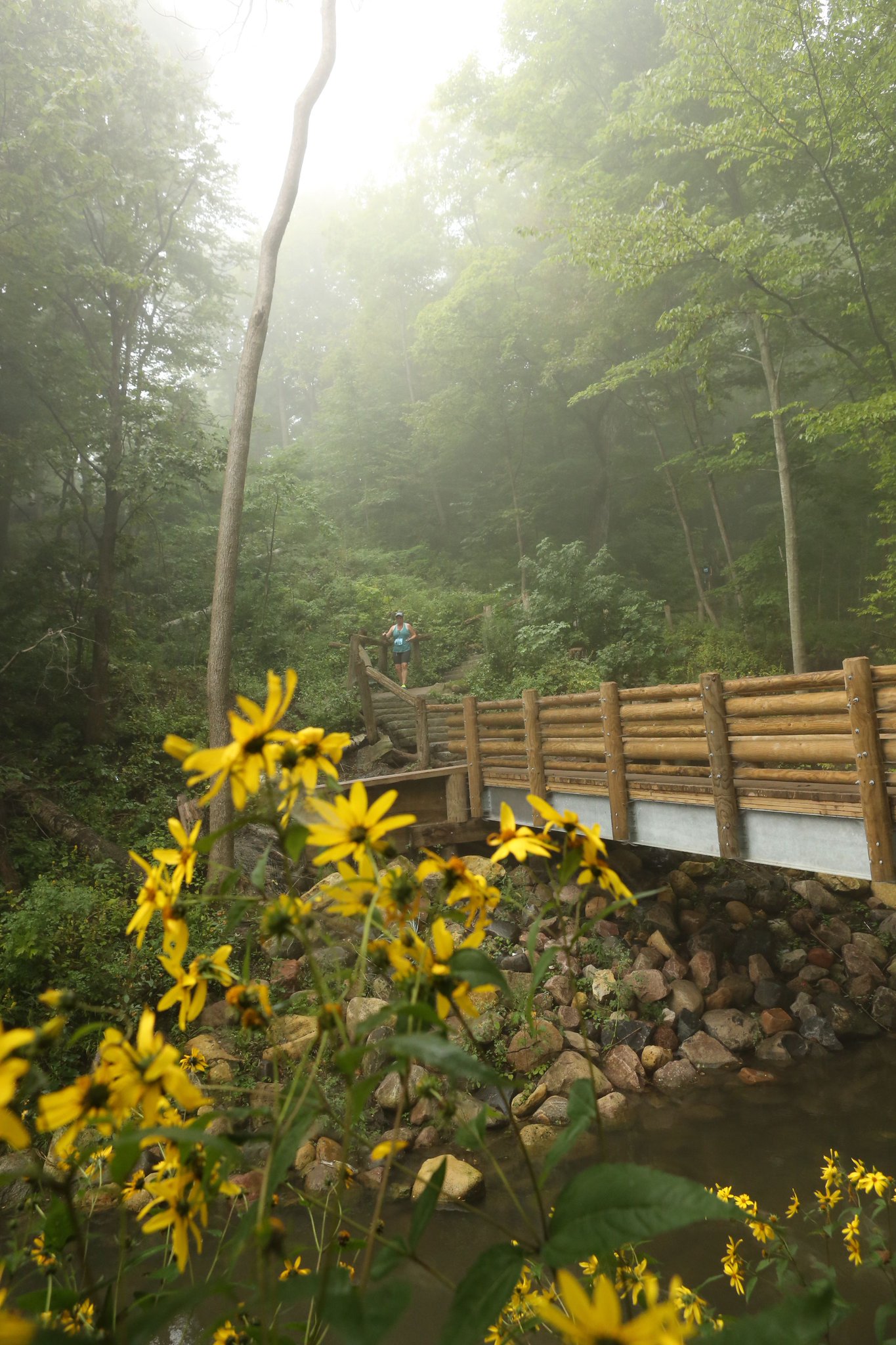 Q: Why do you feel recreational running continues to grow? There are so many studies coming out showing the significant benefits of running, not just physical benefits but running is also good for your mental health. I think many people are picking up on this.
Q:  Some say that the 50k is the new marathon.  What is your take on the boom of ultra running in the past 5 years? So many people have done marathons and now want a new challenge. Going from a marathon to a 50k is not a huge reach, it's only 5 miles more.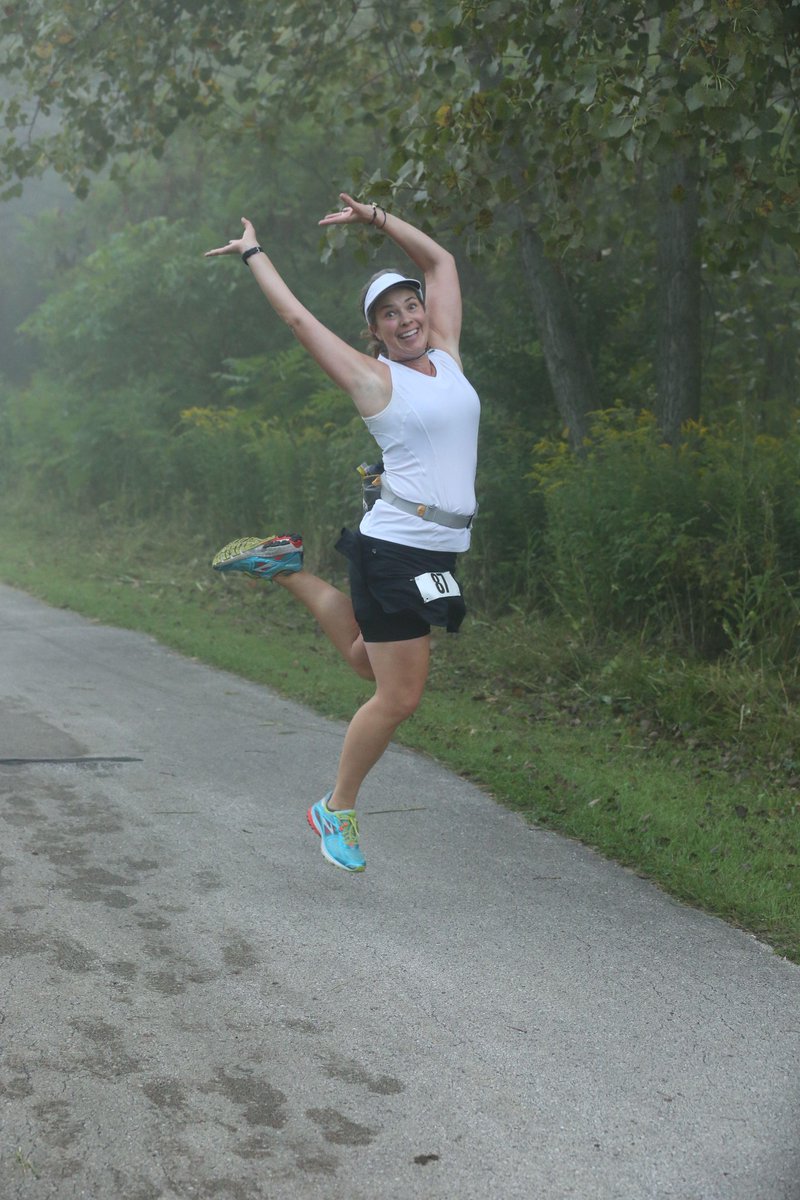 Q:  What advice would you give to a runner looking to move from the marathon distance to the 50k events? Just follow your normal marathon training routine, but add maybe 5-10% more miles to it. It should not be a daunting task.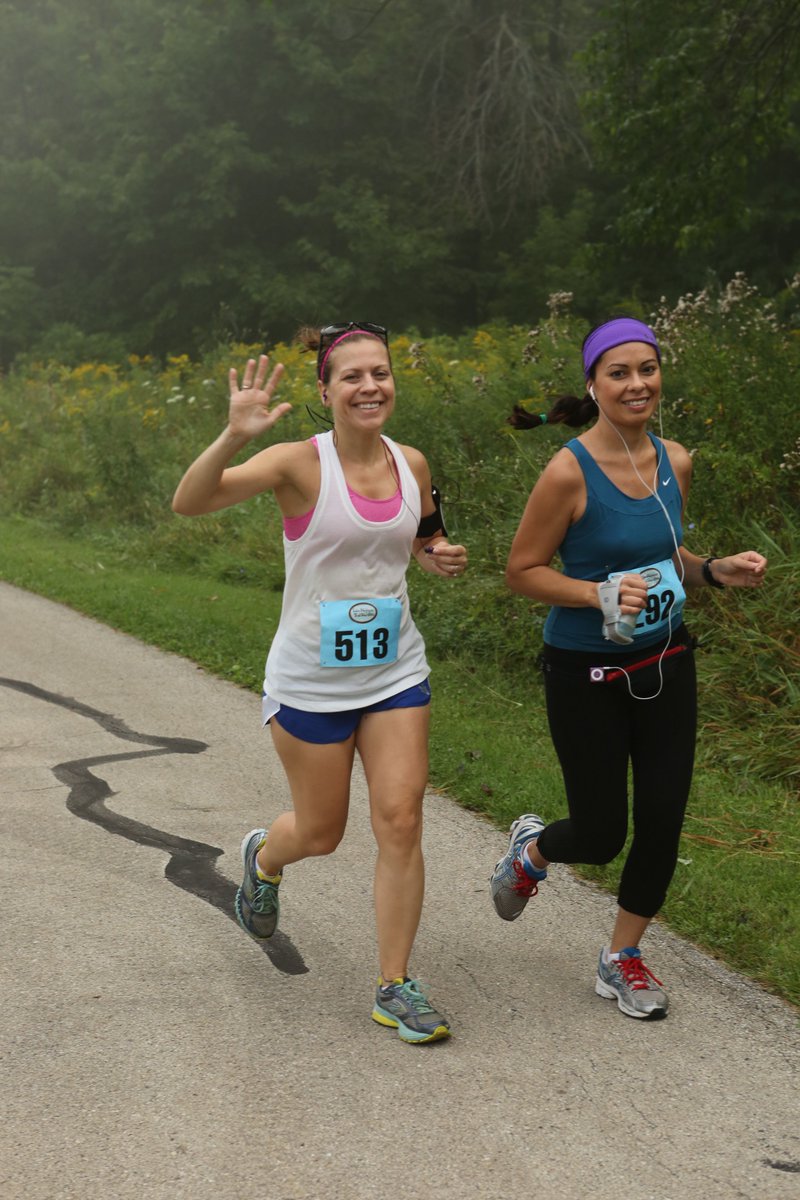 Q:  What type of impact have you seen on the running community and/or races with the growing popularity of social media? Social media seems to be the number one way people find out about races. I know we are using it a lot more to market our events, and it seems to be working.
Q:  What is one thing that you think the running community would be shocked to learn that happens behind the scene of a events such as the Lake Michigan Marathon? Ha, good question. Even though it's a long race, I pretty much organize everything myself and have the help of just one other person when setting up the course. By contrast, most marathons have a large team of people doing this. It takes pretty much an entire day for the two of us to set things up.
Q:  Fall is a busy time for races in the Midwest, what do you fell sets your event apart from all the others? We try to make our race very personal, meaning every runner gets a high amount of attention. It's a big race, but it feels like a small one. I call it a "boutique race".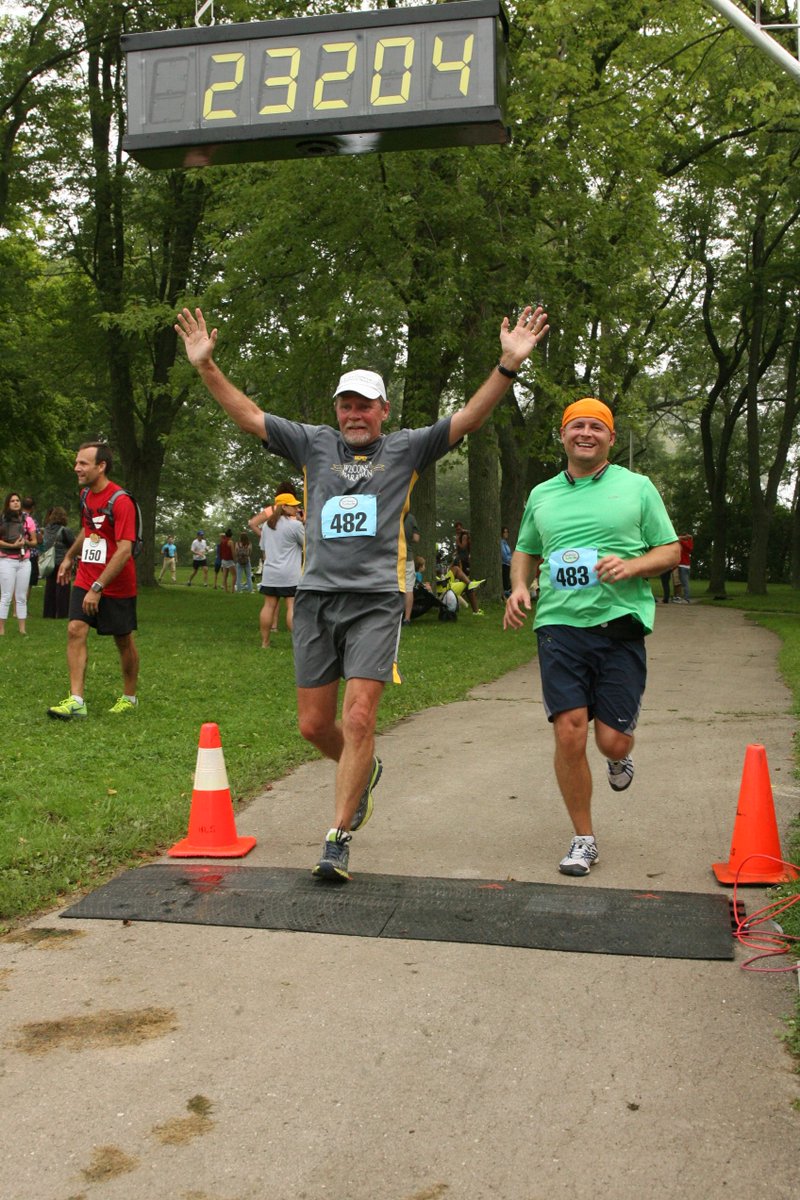 Q:  What type of weather can runners expect to encounter along Lake Michigan in September? Usually Labor Day weekend is lows in the 50s and highs in the 70s. Unfortunately the last two years have been hot and humid with highs in the 80s. We're hoping to get back to normal this year.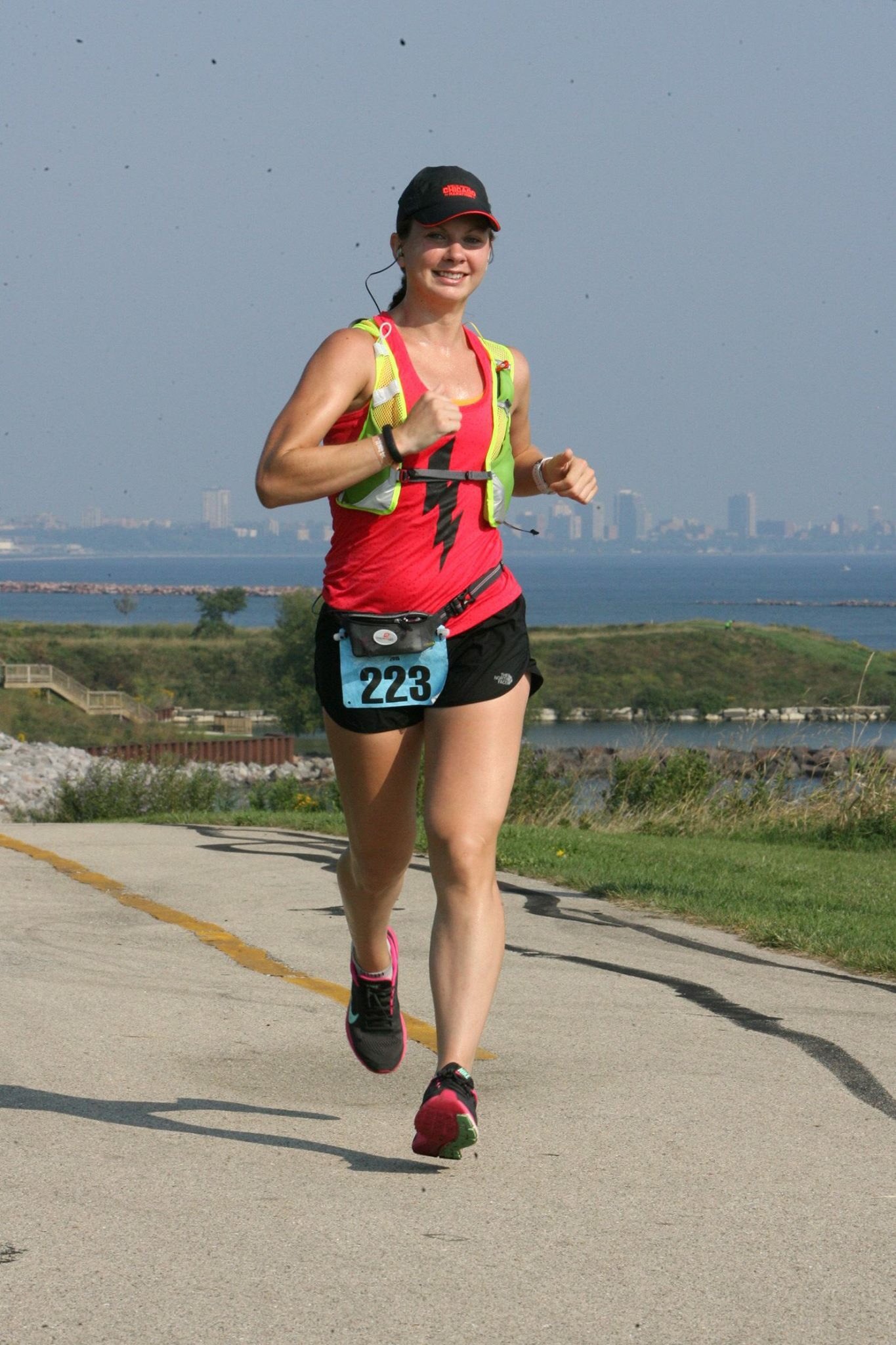 Q: What are few interesting sites along the course of the Lake Michigan Marathon? We start in front of the statue of Patrick Cudahy, who founded the city and the bacon company with the same name. There are several spots along the course where you have spectacular views of Lake Michigan. Sometimes you will be running through the woods and all of the sudden there's a big opening on a bluff with a view overlooking the lake. It makes you want to stop and get your camera out.
Q: For all the traveling runners coming into the Milwaukee South Shore area for the race, what are a few things they should make sure to see/do while in town? I would visit the Harley-Davidson Museum and the Milwaukee Art Museum, take a brewery tour (Lakefront Brewery is my favorite) and eat at La Merenda.
This will be my 1st year running the Lake Michigan Marathon and I'm extremely excited to partake in this event.  I have run in all types of marathons, but never a boutique style urban-trail race.  Throw in that it is Labor Day weekend and there is time to explore the great city of Milwaukee before and after the race is a bonus! If you are interested in registering don't delay – 705 spots are still available, but there is a 1200 cap for all 4 distances combined. It is anticipated that this event will sell out towards the end of August. Head over to the registration page and use code: LAKEMICH to save $5!
#BeKind #BeHappy #BeActive