Summer is right around the corner which means warm weather, fireworks, picnics, and running!  Before you step up to the start line to toe the line check out the latest patriotic gear to help you look your best and sport your love for all things RED, WHITE, & BLUE!!!
Goodr Glasses ($25) – No patriotic running outfit would be complete without a killer pair of sunglasses!  I'm a huge fan of wayfarer glasses and buy the cheapest ones I can find (I break and lose them way to easy to drop major bank on them). These beauties fit the bill for fun party and running style. Not to mention the folks at Goodr have a wicked sense of humor!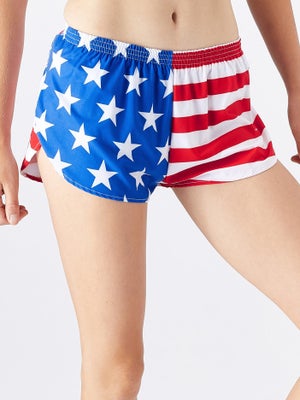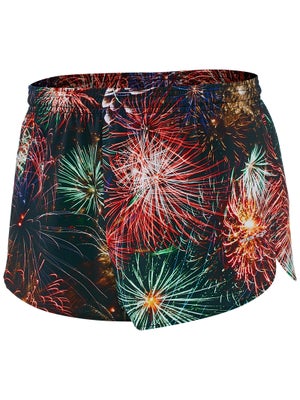 BOA Active Wear  ($16.99-$42.00) – Shorts are a staple in summer when temps spike & ramps…you will sweat in style with BOA gear! Set the stage for an on point race with the Big Bang 17′ collection or the classic USA Flag styles.  Short come in a 1″ or 1.5″ inseam with a high split side opening for complete freedom and range of motion.  Fabric is lightweight,  durable, & moisture wicking.
Oiselle Men's American Runner Crewneck Tee ($38) – The majority of items on the Oiselle site are designed for women, but this gem is for the gentleman! With the classic American Runner design it is perfect for any and every post race 4th of July celebration.  Not to big, boxy, or billowy it is a just right fit constructed of a triblend fabric (50% poly / 25% cotton 25% rayon) offered in men's sizing small – xlarge.
Oiselle American Runner Trucker Hat ($29) – Leave it to Oiselle to take a classic and make it even better.  This "low profile" style offers a great fit that is not only stylish but is durable, comfortable, and functional.  Most trucker hats are made out of foam, not this hat! It is incredibly soft with open mesh, a cotton twill front, adjustable snap closure, and a sweatband – which makes this the perfect hat for a race or backyard party in the heat of summer.   This classic design has become a fan favorite among runners and often sells out. Pick yours up today and rock your USA runner pride.
InknBurn TBT Patriot Hoodie ($64.95) Known for their unique , artistic prints InknBurn delivers on the patriotic theme with this tech hoodie. Do not be mistaken though, the Throwback Thursday Patriot Hoodie is made to not only look good but also function.
InknBurn Women's Liberty Capris ($84.95)
 –  The Liberty design is all about freedom with a classic design incorporating the American flag, but features modern touches like the InknBurn Dry I.C.E. technical fabric that is lighter and a  smoother to resistant snags and prolong the life of your gear.  They have also increased the size of the hidden pockets so you can be fully stocked on your run.
Sweaty Bands Ame
rican Pride
 (5) – American themed non-slip headbands designed to help you show your pride in style. Perfect for race day or post run parties.  Made of 95% Polyester and 5% Rubber Elastic right here in the USA!  One size fits most – approximately 20 inches in circumference.  Easy to wear and also care for, simply hand wash and let the bands drip dry.
Cinnamon Energy Gum
 ($22.49) – Add a little spark to your pre-race routine with caffeine (plus taurine & b-vitamins) infused gum.  These tiny little pieces of gum pack a punch similar to energy drinks, but without the liquid that can sit in your stomach causing unwanted issues. Quick, easy, portable and who doesn't love to accessorize  – red will compliment any patriotic outfit.  Fireworks on the 4th have nothing on the power of this gum!

Pro Compression Marathon White, Red, & Blue Stripe
($50) – This over the calf compression sock will set you up to go the distance in style with graduated compression designed to increases blood flow.  Perform at your best and recover quickly even in the summer heat as the material wicks moisture like a beast.
BUFF USA Original
  ($19.99) – BUFF multifunctional headwear is a knitted tube of technical fabric that can be worn more than 12 different ways, from a headband to a cap to a balaclava, for a personalized style & perfect fit. Hot days are no match for the flag buff! 
                 Have a great, safe, fun SUMMER! #BeHappy #BeKind #BeActive