March 25, 2018 – Run Away Shoes
Recently I stopped in to pick up a pair of shoes for the Cellcom Marathon this May.  I have transitioned to a minimalist style shoe with a specific drop.  After reaching out to Colin via email we had chatted about several shoes and he had narrowed down a pair that he thought I would like.  When I stopped in to try them on they were not exactly what I was looking for.  Colin and Ross tag teamed my questions and brought out a buffet of shoes for me to try on.  After 30 minutes of trying on the pairs they suggested I found an awesome pair…mind you not a brand or style on my radar.  I am so excited to try out these new shoes and toe the line this Spring in several events.
In chatting about shoes I expressed that I needed to pick up some fuel.  Over the last year I have not run a ton of road races so I am typically wearing a hydration vest with lots of pockets to store fuel. I do not plan on running with a vest for CGBM this year, but will still need fuel to cover the 26.2 miles. Ross jumped right in and showed me the options that RAS carries. I was overwhelmed with the selection and he could tell I was out of my element.  Guiding me through the selection process I walked away with lots of great options to try on my upcoming long runs.  WIN-WIN…I walked out with new fuel, shoes, and a boat load of info about the new Garmin watches coming out and socks. I will be back boys! I appreciate the help and spot on service once again.  The consistency of support is not what you will find at a box store or online. I have put too much time and effort into my training up to this point, a wrong turn right now would be heartbreaking. Knowing that RAS has my back to cover all my training needs is reassuring. Don't take my word for it though…stop in and see for yourself what it is like to receive ROCKSTAR treatment, you will not be disappointed.
Why is it important to shop small? According to an article published by Chron.com the Small Business Administration (SBA) reported that small businesses represent 99.7% of all employer firms in the US. Since 1995, small businesses have generated 64% of new jobs, and paid 44% of the total US private payroll.  Small business are the backbone to a growing community providing multiple opportunities, establishing markets, creating stability, and promoting innovation.  Your dollars are important and it matters where you use them!  Next time you need running gear, consider your local running store.
______________________________________________________________________
March 14, 2018 – Fitsok (ISW No Show)
I recently wrote a post about running socks.  Before doing a little research I had no idea that socks "wear out".  Following the post FitSok was very kind to send me a 15% off coupon to purchase new socks…which I desperately needed after the Phoenix Marathon.  In reviewing all the products that were available online I ordered my 1st pair of wool trail socks (ISW Isolwool No Show Cuff).  I am currently training for the  Ice Age 50k May 14th which boasts some pretty tough terrain with lots of debris and obstacles to traverse.  I want to not only be physically and mentally prepared, but have the right gear! I ordered my typical size in FitSok as I have loyally worn the brand for 2 years.  When they arrived I was super excited to give them a try, but quickly realized that they were not like the other FitSoks I own…they were too big.  Bummer, but not a disaster.  They fit my husband perfectly and he has been wearing them for lifting and gold.
I'm not easily deterred and decided to give the smaller size a try after stopping by my local running store (Run Away Shoes  – bonus I was able to use my Green Bay Running Club discount and get 15% off).  Spring is upon us in Wisconsin and the trails sloppy, but open and calling. Before I could get out and try the socks on the trail my family and I headed to Florida for Spring Break.  I planned to run a few days while we were on vacation so I threw a pair of the socks in my bag to give them a go and see how they would handle in warm, humid conditions.
Florida did not disappoint with the heat.  The day I wore the FitSok ISW Isowool on my run it was 85 degrees and humid.  It was hot – like shorts and a t-shirt kind of hot!  I was a bit out of my element since we had left 30 degree weather a few short days prior.  My feet remained cool and dry even though the rest of me was dripping in sweat.  The material was soft, not scratchy like other wool products I have tried.  Upon running I threw them into the washer and then into the dryer…I don't do fancy when it comes to laundry.  I am hard on my running gear while wearing it and want ease when it comes to getting them clean.  If items are difficult to deal with and made cheaply they do not stick around in my house.  When I pulled out the socks they looked brand new.  They held their shape, did not pill, or shrink.  On a side note and something I greatly appreciate, FitSoks are all made in the USA.  Its a nice touch to not only be able to purchase them locally in Green Bay, but know that I am supporting the production of the socks here in the States means a lot.
Impressed by how these socks handled on my run I also wore them to the Magic Kingdom as I knew I would be putting in a few miles of walking with my family.  4 miles to be exact! Again great performance in the heat.  I did not have to adjust my socks at all, they stayed put and dried fast after being drenched on Splash Mountain.
These socks have passed the short run and walking test, but I bought them for trail running. So this past Saturday I pulled on the FitSok ISW Isolwool and laced up my Skora Tempos to head out for a long overdue run on the Anhapee State Trail.  A few days prior Wisconsin was hit with a snow storm that dumped 6 inches of snow on Luxemburg and the surrounding area.  Most of the snow had melted, but there was still about 2 inches left on the Anhapee which made for a challenging 10 miles.  Sloppy, messy ground made for wet shoes a mile into my run.  I was pleasantly surprised that even in these conditions I did not develop blisters.  The temperatures rose quickly and eventually topped out at 40 degrees while I was out.  I overdressed and as a result sweat like a beast, but again my feet did not blister or feel "hot" as one who expect with wool.  The cushion was a nice added touch as my shoes are minimal by design, that extra bit helped to combat the frozen, hard sections of the trail adding a layer of comfort I appreciated.
I'm sold! I love these socks for both trail and road running. I did notice after my trail run that I had a few rocks lodged in the top portion of the cuff that may have worked their way down if I was out for a longer run.  Purchasing a mid-calf version or shoe gaiters may help to prevent this from happening in the future.  The Anhapee has many spots on it that have finely crushed gravel which quickly causes problems when the little stuff gets kicked up and into your shoes or socks.
My one complaint is the lack of color options. They come in dark gray with green or hot pink detailing.  I love a dark sock, but I also like a white option.  Hopefully in the near future there will be more options available.  It's hard to be #RunMatchy with limited colors! (Hint, hint folks at Fitsok headquarters:)
_______________________________________________________________________
January 6, 2018 – Shoe Hoodies

Oh Mother Nature, you are not one to mess around!  The recent cold snap in the Midwest is the real deal and messing with my training like never before.  Last year there was only one day that I could not run outside due to dangerous temperatures…fast forward to this winter and I have been "dreadmill" bound for more runs than I care to count. On the rare safe days that I have been able to get out in December I have struggled to stay warm.  Through research and several online shopping adventures I have managed to outsmart the ice cold temps…so the most part.  My head, hands, legs, and chest are toasty warm but my feet – nope, frozen!  A fellow runner suggested that I duct tape the tops of my shoes.  I'd never heard of this before so I gave it a whirl…1 mile in on the snow covered trail and the tape was gone and my feet were popsicles. Back to the drawing board!
After more research for a solution I came across Shoe Hoodies.  I love their tagline – "One step ahead of winter." Sounds good to me!  Shoe Hoodies come in several sizes based on your shoe size with elastic built in to provide the perfect fit with a varying shoe widths and 12 different colors.

The website was easy to navigate, I was able to quickly figure out what size I needed to order and product I would give a try.  Within 3 days of placing my order the product showed up in my mailbox.  Now to be perfectly clear, I am not what you would call a "handy" person.  Even simple assembly can be a challenge.  Upon opening the package I read the instructions and felt confident that I could put this together.  The unit comes with velcro which you cut and turn into 4 rectangles approximately 3/8 inches in size.
(Tip: I attached the velcro to the hoodie and then cut along the edge to get the perfect size for all 4 strips.)  Clean the area of the shoe that you will apply the velcro strips to, peel the clear backing off of the cut velcro strips, and attach the sticky side to the shoe…easy-peasy!  To ensure that the adhesive has enough time to set up and stick allow the product to sit for 24 hours.
Tick-tock, tick-tock…time to run!
I am a fan of crew socks to keep my ankles warm and prevent the tread of my trail shoes from tearing up my ankle.  I dug out of my closet my FAVORITE pair of wool Fitsoks and  No Fine Print socks for my inaugural Shoe Hoodie run, yep I doubled up.  In checking the weather on this fine Saturday it was a whopping 7 degrees with sunshine!  That is actually a pleasant surprise compared to the last few days that have been in the negative area and that does not include the windshield.  Don't get me wrong…its still cold, but doable.
Typically when I hit the trail my feet are wet and cold within a few minutes.  I have had to cut many runs short or head to the road, which is not what I need to be doing to prep for my spring ultra events.  One mile in I was happy to still be able to feel my toes.  2 miles in my feet were still ok and DRY!!! Excited is an understatement, but I still had 6 more miles to tackle…so I was not holding my breathe.  Mile 4 in I stopped to refuel and grab a drink. As a precaution I brought with me an extra pair of socks in case I needed to change.  Not necessary, feet were still good.  Turning around I headed back home.
So…
I'm impressed.  Let's be clear, my feet were still a tad chilly towards the end of my run (its winter that is expected), but I was not crippled by the elements as I had been in the past.  My feet stayed dry and the material was able to block the wind which was key.  The product is comfortable and easy to remove. I rotate shoes throughout a training cycle and found on the Shoe Hoodie site that I can purchase additional velcro strips for $4. Now I am not limited to the shoes that I can use.

At first I was a bit worried that I would not be able to fit the hoodie over my Altra Mt Kings, which by design are wide to allow for maximum toe splay. Have no fear, they worked great! The snug fit actually helped to keep the snow out when it got deep on the trail.
Wisconsin winter is just getting started and I anticipate many more cold runs in my near future.  Next time I head out with my Shoe Hoodies on I am going to try placing a hand warmer packet on the top of my shoe under the hoodie. Might be the magic combo to outsmart Mother Nature:)
Winter is not going anywhere anytime soon, but either am I.  Big goals in 2018 with lots of miles!
**I was NOT given this product, I purchased in on my own.  If you head over to Instagram and follow Shoe Hoodies they often have sales.  I got mine on sale, but they are worth the $22 even without the discount.
______________________________________________________________________
January 1, 2017 – goodr Sunglasses
One of my key pieces of running gear that keeps me up and moving are my sunglasses.  No matter the time of day, weather, or length of my run I don't leave home without them.  Problem being…I lose them often and constantly break them – total HOT MESS!  So when shopping for glasses price and durability are key factors, but that doesn't mean I want to give up style, I want all the bells and whistles.  I'm a sucker for the wayfarer pair of glasses and have been able to pick up reasonably priced pairs through Amazon.  I was shocked when the pair I bought last August made it a whole year…very unusual for me.  Just as I said that out loud I broke them into a million pieces when I had an epic fall.
After mourning the death of my tried and true favorite glasses and finding out that they no longer were available online, I began the tedious task of searching for a new pair.  I recently saw an article in Runner's World about an up and coming company making kick ass running gear…goodr.  I later found out that their glasses made Runner's World "Gear of the Year 2016" list.  It was worth a shot to check them out.
So the premise of goodr glasses is that they are "no slip, no bounce, all run, all fun."  They deliver on the fun with the various color options and crazy names for each plus the price is just right at $25.  I was down to try out a pair of goodr wayfarers.  I ordered the Flamigos on a Booze Cruise (pink with blue lenses) pair.  They arrived quickly and in an awesome sturdy box and storage bag.
NO SLIP – The company uses a special grip coating to help eliminate slippage when sweating. They do not lie! I took the glasses out for an spin (14 miles) and found them not only comfortable, but they did not budge from where they started.
NO BOUNCE – The company states that the frame is snug and light weight to prevent bouncing while running. Nothing drives me crazier than when my glasses move. I found the glasses to be snug, but not tight.  They did not wiggle or giggle.
POLARIZED LENSES – The company offers UV400 protection that blocks 100% of UVA and UVB rays. They also feature glare-­reducing, polarized lenses.  Again, as promised these glasses delivered on their promises.
GREAT PRICE – The company also advertises a reasonable price.  At $25 these glasses come in much cheaper than most running glasses I found.  I was skeptical that they would be cheaply made and not last, but I have been wearing them for 3 months and have yet to break them!
Con:  I did find that with my neck gaiter pulled up (it was 20 degrees out for my 14 miler) the lenses did fog up a bit, however, anti-fog was not a claim or feature goodr mentioned on their site…it was more wishful thinking on my part.  It would be a nice addition in the future as well as more color options for the lenses.
I have been pleasantly surprised by goodr running sunglasses and fully intend to pick up a few more colors…who doesn't need a pair of Iced by Yetis (white) in their lives or Donkey Goggles (orange).  I've got a ton of miles in my near future as I train for ultra adventures this upcoming Spring. I'm hard on my gear, but have no doubt these glasses can keep up as I put them through the rigors or trails, roads, and shenigans. You can purchase directly from the goodr site or Amazon.  Either way they show up quickly to your door and add a ton of fun to any running wardrobe.
*I was not paid or gifted this product for review.  Opinions in this review are my own.  If you have questions please feel free to leave a comment below and I will gladly respond as best I can.  I look forward to see how this product impacts my performance and will continue to share my experience with it.
_________________________________________________________________
February 22, 2016 – Roll Recovery (R8)
I'm a lucky runner! I won this Roll Recovery R8 after participating in a Twitter chat a few weeks ago. The weekend prior to winning the roller I had seen a runner using it at the Icebreaker Indoor Marathon Relay.  Between sets she used the roller.  I felt like a stalker as I watched her, I was fascinated by the roller. To say that it was an upgrade from the stick roller I had in my bag was an understatement.  After the race and I was settled into my hotel room prepping for the marathon the next day I took a minute to look up more info about the roller.
FOMO  (fear of missing out) washed over me as I waded through the Roll Recovery website. There are several products to choose from to help runners keeping pushing hard and working towards their goals.  The monster roller they offer is the R8 for $119.  I've struggled with IT band issues for a few years, but have had a wonderful husband, as well as a chiropractor I see that helps keep things loose and me out on the road.  However, as an independent person I hate that I have to rely on others to massage my IT band after a tough workout or race.  The R8 would provide me the freedom to handle my business…I like that!  I'll be honest after my initial research I closed down my computer went to bed and forgot all about ordering the R8.
Fast forward a week or so from the Icebreaker marathon and I was participating in a chat on Twitter sponsored by Roll Recovery and won the grand prize that evening.  I was excited to say the least!  When the roller arrived a few days later I could not wait to put it to use.  I am in the thick of training for several spring marathons and a few 50k ultras.  I have been staying on top of my IT band with massages and stretching, but my calves have been like rocks.  I immediately took the R8 out of the box and put it to use.  Oh boy!  I was not prepared for how deep the massage would be. It caught me off guard and took a bit to get used to.  I was not expecting the massage to be as effective as a traditional massage.  The design of the rollers on the R8 and the tension set up adjusted to my body immediately and dug into my calves with efficiency.  I was shocked that after 10 minutes of rolling my once rock like muscles were flexible and felt so much better.  The best part…I was able to achieve this all by myself!  This is huge. I usually have to schedule an appointment or carve out time with my husband to fix my running muscles.
I did not want to get ahead of myself and write up a review before I had used the roller for an extended period of time and figured out what it was capable of.  I visited the Roll Recovery website to check out the body parts that I could company recommended that the R8 be used to massage. The site stated that the patented technology can be applied the IT-bands, quads, hamstrings, calves, shins, gluteus, arms and more. Challenge accepted!
First off the product is very easy to use.  Right out of the box I was able to follow the attached directions to work on my calves.  I referred to the directions several times as I explored the options and treated different parts of my body.  I love when directions are simple and compact…I have yet to complete build it yourself furniture due to the lengthy list of directions!  I have saved the pamphlet and inserted in the travel bag so that I can keep it on hand and reference back to it when needed.  Speaking of travel bag, the R8 is compact travels well. I have packed it for local races and will be bringing it with me when I travel to Arizona for the Phoenix Marathon.
For 3 weeks I used the R8 after EVERY run whether it was short, long, or a race.  The massage it give is intense and deep.  It takes some getting to used to, but it is worth every minute of used.  I found my legs to feel fresh and loose day in and day out.  Typically after long runs I will do recovery miles to flush my muscles, but my legs feel like they are filled with cement.  Using the R8 my tired legs were seem to recover faster and have allowed me to increase my mileage.
A week ago I headed out for a short run but did not make it a mile and had to limp home. My IT band was ceased up and so tight that I could see the tendon knotted up. I grabbed the R8 and used it to massage my leg.  I cried…it hurt so bad, but worked to release the tension.  I was able to get out and run the next day and made it further than a mile. My IT band is still inflamed, but it is getting better as I continue to use the R8 roller. I have also taken to rolling in the morning when I wake up in addition to after a run.  Massaging/rolling is not the end all be all, but it is working to keep me training and focused on my upcoming marathon. For that I am grateful.
The R8 is an investment at $119, my stick roller 5 years ago with $20.  In comparison they are like apples and oranges.  If I had not won the R8 I may not have known how wonderful the product is, but when you put into perspective how I spend on running shoes, clothes, race entries the price seems doable…especially since it has helped me to stay on my feet and keep packing on the mileage.
Feel free to leave any questions you have able the product in the comments below.  I'll report back after the Phoenix Marathon with an update on the IT band issue and how that all works out.
*On a side not Roll Recovery is a pretty amazing company. They recently paid all the entry fees for athletes at the 2016 Olympic Marathon Trials…that in my book is a pretty amazing thing to do! Here is the press release if you would like to read more about this generous offer: Roll Recovery to pay 2016 Olympic Trial Marathons Athlete Fees
__________________________________________________________________
December 22, 2016 – Beet Boost
As I transitioned from marathons to ultra events this past year I found the rigors of back to back long runs tough on my body.  I was not recovering as I had in the past and dragging through the remainder of my week.   A fellow runner suggested I give beet juice a try.  He had found the benefits to be far reaching and well past the expectation of simply improving his training.  As a mom of three kids, a full time teacher, wife, and aspiring ultra runner I am up for trying products that may aid is warding off my ever present fatigue.
I'm a nut when it comes to research so I set out to find a product that would be easy to use and fit into my non-nonsense busy life.  There are many beet root based products to choose from! I had a difficult time narrowing down which item to try.  Ultimately I choose Beet Boost.  The individually packaged servings was appealing as I often run right after work and do not go home.  I love that I don't have to lug a large container around and can mix up my drink with very little mess (I have learned to cut the top off versus rip as this can cause the fine powder to fly everywhere…this was a hard earned lesson).
Let's start with some basic, logistic type info.  Beet Boost motto is – "Boost your stamina and recovery."  It is a combo of  two super foods  beet juice and tart cherries.  Together this powerful combo is designed to aid athletes through improved energy, reduced fatigue, mental clarity, and faster recovery. The ingredients are 100% natural.
I purchased a single box for $29.95 (free shipping) for a 10 day challenge.  The box arrived quickly and in perfect condition.   Directions were pretty straight forward…mix with 8 oz of water and drink 30 minutes prior to exercise.  Beware though that the product does stain (learned that the hard way).
Day 1 – Consumed 30 minutes prior to a 6 mile hill workout/run.  The taste was unique, slightly tart and bitter with zero sweetness.  The water I used was room temperature.  (I have found that the temperature of the water makes a huge difference on the taste factor.  The colder the better!)  Workout went as planned. Product did not upset my stomach.
Day 2 – Consumed 30 minutes prior to a 5 mile speed workout/run.  Mixing with cold water improved the taste.  Instead of sipping I slammed it down quickly.  Workout was a tough one, but I made it through.
Day 3 – Consumed 30 minutes prior to a 5 mile recovery run.  The intention was to go slow and remain steady.  My legs were sore from the past 2 workouts and getting going was a challenge.  I had expected to slog through each mile, but found that I had more stamina than I usually do.
Day 4 – Consumed 30 minutes prior to a core workout (no running today).  I am not a fan of core work and typically have a tough time completing the Oiselle Dozen…not today! I had energy and felt amazing throughout the series.
Day 5 – Consumed 30 minutes prior to a 6 mile trail workout/run.  I'm starting to dig the flavor of the beet juice and tart cherries.  It has similar taste qualities to coffee, which was something that I had to adjust to and acquire.  The trail I ran was exceptionally hilly and full of terrain diversity (aka a ton of fun).  I pushed hard and my body responded to the extra effort better than I had hoped.
Day 6 – Consumed 30 minutes prior to a 30 minute stretching/rolling session.  Today was my day off from running, but I wanted to stay consistent with the beet juice.  I have noticed less soreness in my legs even after some challenging workouts.  Today's roll out was not as painful as it usually is.  That I was impressed by!
Day 7 – Consumed 30 minutes prior to a 6 mile trail workout/run. Another fun, but tough run.  The rigors of the hills and varying surface usually leave me beat up and exhausted.  I was tired, but not spent after this run.
Day 8 – Consumed 30 minutes prior 10 mile workout/run.  This was my longest run to date. I was concerned that the juice might upset my stomach, but was pleasantly surprised that it did not.
Day 9 – Consumed 30 minutes prior to a 5 mile recovery run.  I had great turn over and was able to put down some quick miles.  I figured after a week of runs I would be dragging by this point, but I actually felt pretty good.
Day 10 – Last day of the challenge. Consumed 30 minutes prior to a 6 mile speed workout/run. Threw ice cubes into my drink to get it even colder and a drop of liquid Stevia (Sweet Leaf)…perfect combo. I liked the added sweetness.  Another great run.
Pros:
Product did not upset my stomach.
Easy to transport.
All natural, no GMOs, no preservatives, and is vegan
Stimulant free. Zero caffeine or sugar.
Quickly shipped by company.
Money back guarantee.
Con:
Using for short runs/workouts may get a bit pricey.  I can see reserving this for long runs (15 + miles) or really tough workouts.
Stains if you get it on your clothes or skin.
On the bitter side.  Takes a bit to get used to.
So what did I learn from 10 days of using Beet Boost…the taste is one that takes getting used to.  Mixing with cold water is a MUST and adding a touch of sweetness was key for me. I felt energized during my workout and felt ready to go for each workout.  10 days was a nice start, but I would like to see how the product impacts a 3-4 month training cycle. I have already ordered another box of Beet Boost to continue to add this to my diet.  I will update as I continue to train and prepare for my next 50 mile race adventure Zumbro in April.
*I was not paid or gifted this product for review.  Opinions in this review are my own.  If you have questions please feel free to leave a comment below and I will gladly respond as best I can.  I look forward to see how this product impacts my performance and will continue to share my experience with it.
______________________________________________________________________
April 8, 2016 – Nuun Hydration (Mango Orange ) 
I have officially finished my tube of Mango Orange Nuun, so here is what I thought about this brand spanking new flavor…
Flavor/Taste – light, crisp, and sweet but not over powering.  I have come to expect and appreciate this with Nuun products.  They are exciting to drink with flavors that are interesting and unique but do not beat you over the head with obnoxious sugar content or an after taste. When I run I want a refreshing flavor that will not turn icky sweet after consuming it for several hours and Mango Orange did not disappoint!  I did pick up more of the mango than orange in this combo, however I liked the zing that the orange brought to my taste buds.  Mango tends to be on the sugary side as a fruit, the acidic profile of the orange (even though it was minimal) helped to balance it out.  I have tried all 4 flavors that Nuun offers (Wild Berry, Fresh Lime, Mango Orange, and Cherry Limeade) and Mango Orange has become my new favorite and go to.
Energy Factor – caffeine in this tablet was the kick in the pants and added pep in my step I needed as well as welcomed after picking up my marathon training routine these past few weeks.  I work full time, have three kids, and have several marathons on my race schedule for 2016…some days powering through a workout can be a challenge.  When I'm drained the Nuun Energy line helps to carry me through the miles I need to put in for the day.   With caffeine from green tea extract, b-vitamins, and electrolytes I am able to maintain the energy needed to reach my athletic goals and not compromise my commitment to #liveclean. I truly believe that you are what you eat and with the new Nuun formula I can do just that.
Color – after dropping a tablet or 2 into you bottle (I'm a double "tabber" who likes a lot of flavor) you have about 2 minutes to finish getting ready to head out the door for your run. Yep, Nuun tabs dissolve super fast.  The Mango Orange tablet turned my water a bright orange color.  At first I was alarmed by this for 2 reasons: 1) what in the product produced this color and 2) would it stain my bottle.  I am not a fan of food coloring or dye and try to limit it as much as possible in my diet.  I was beyond happy to find that the new Nuun formula is plant based and does not contain food coloring of any kind.  The orange I was seeing after the tablet dissolved was plant based and completely safe to consume (check out the Nuun website for more info about their ingredients). That being said there was still the possibility that my bottle would forever look like an Ompa-Umpa from Willy Wonka's factory. Again, I was pleasantly surprised and very impressed by the new formula.  When I finished my last gulp from my bottle not a trace of the orange liquid could be detected.  No funny residue or staining.
Smell – delicious, like a vacation cocktail you would sip by the pool.  One would think that a light flavor would produce a non-existent smell…nope!  Mango Orange Nuun is a powerful combination of fruity, sweet, and floral that teases the senses.  One sniff and I could not wait to taste it.  When both the taste and smell sensory receptors are engaged you know you are in for a treat.
I'm thrilled with the new flavor and cannot wait to order more.  I was super salty when Nuun discontinued my favorite flavor Kona Cola, but may be softening to the idea of forgiving individuals at Nuun headquarters after trying out Mango Orange. If you too love Kona Cola you can still order it at the moment, but supply is limited and not predicted to last long.
Those who have not tried the new flavor or formula Nuun is currently running an offer for free shipping on all orders…don't delay though it is for a limited time. As always if you have any questions drop me a comment down below and I will get back to you as quickly as possible.
__________________________________________________________________
March 30, 2016 – Orange Mud HydraQuiver (VP1)
I've mentioned in my past review of the Orange Mud HydraQuiver VP2 that one of the of the perks of running a street race is that participants are well taken care of by volunteers with stocked aid stations.  As I have continued to enter and race many events in 2016 I have become very particular with the fuel/hydration products I use.  There are certain items that do not work well for me and have caused several gut issues.  I considered using my VP2 in races, but it seemed excessive since I would have access to aid stations for water.  I did not want the extra weight if I could avoid it.  I was thrilled to find the HydraQuiver VP1 on Orange Mud's site.  It would allow me to carry single serve Tailwind Nutrition Sticks and refill the bottle at aid stations easily.  Boom!
Just a little history on how I discovered Orange Mud products…crazy, but true I stumbled upon the company on Instagram.  The power of social media! Customers that use OM are badass, tough runners. I love that posted amazing, fun pictures of their adventures, many of which are on trail runs. I run a fair amount of solo training runs on the Anhapee Trail so I ordered the VP2. It never occurred to me that I could also use the vest for a road marathon.  After ordering a using the VP1 I cannot imagine every going without it.  The bottle to carry my fuel/hyrdation is the primary reason I use the vest, but I have come to greatly value the front pockets to store my inhaler, salt tabs, keys, first-aid supplies, ect.
So let's get down to brass tacks…
Fit:  There are two side straps and a chest strap to get the perfect fit. I have found that adjusting the side straps 1st allows me to put the vest on and then with two hands I can pull the chest strap to get a snuggle feel. This can be done in a matter of minutes.  Aft
er adjusting if you are left w
ith dangling straps (like I was) there are clips for the extra material.  The chest clip is made out of a sturdy plastic but is small enough not to be obtrusive or rub against the skin to cause chaffing. For a size reference I am 5ft 3in & weight 125lbs. Both the VP1 & VP2 fit me great, with zero need to tighten once it is on and adjusted.
Construction: I'
m hard on my running gear and demand a lot from all the stuff I buy. Out of the box the bottles will need to be washed to remove the plastic smell.  I sent them through my dishwasher and it was ready to go after one cycle.  The material of the vest is a combination of stretch and support. For comfort the back plate that sits between the shoulder blades has a padding, but is vented to not add weight and allows for air circulation to keep you cool even in the hottest of environments.   One of my favorite features on my OM VP 2 hydration vests was the numerous, big pockets to haul all my necessary "stuff. Both vest options (1  or 2 bottles) in the Orange Mug HydraQuiver VP line have 2 deep front POCKETS that have a ton of stretch!  I was able to cram a ton of items in them with room to spare.  The clip for keys and elastic cords to close the pockets up is a nice touch. The bottle in the VP1 sits between my shoulder blades and has an adjustable strap located at the bottom to allow for adjustment to the bottle height. I don't have long arms and was concerned about being able to reach behind me and grab the bottles quickly and easily. After moving the bottle strap up a bit I could efficiently reach back and grab hold of either bottle all while running. The ability to stay in motion and have access to my fluids was important to me. I like to use hills as walk breaks and double dip to also fuel/hydrate. Safety is also an area of concern for me since I do log a great deal of miles at night.  It was nice to see that there are reflective strips on VP models for additional visibility.
Customer Service:  Before ordering my original vest (VP2) I had a few questions which I shipped off to customer service. I was pleasantly surprised at how quickly CS responded.  My products have always arrived within a few days, unless the item was a pre-order or back-ordered (which the site clearly states in the product description).
Price: $119.95 (you can save 10% by signing up for the company newsletter)
Colors Available: Black or Gray
Test Runs:
Round #1 – 3 mile quick run. Filled up the 25oz bottle with Nuun. Comfortable and easy to access the bottle even though it is in the middle of my shoulder blades vs the shoulders like the VP2. I wore a long sleeve shirt and the vest…no chaffing cream needed. I could hear the liquid in my bottle sloshing around, but it was no more annoying than the sound that liquids made in my previous vest with a bladder.  The weight of the bottles was evenly distributed and sat flush with zero bounce.

Round #2 – 10 mile run. As temps increased I wanted to take the vest out with a short sleeve shirt.  I did use the anti-chaffing product Trail Toes under the straps to prevent hot spots. This worked like a charm even though I was sweating like a beast.

Round #3 & 4 – Dick Lytie Spring Classic & Door County 1/2 Marathon. The simplicity of being able to unscrew the top of the bottle, fill, replace, and be on my way made the VP1 a perfect choice for these 2 hilly courses. I had the ability to drink on the hills and not have to worry about slowing for the aid stations.  I found that one 25 oz bottle was perfect for these two races.  I hung it up by one of the straps when I got home to allow it to dry and threw the bottle in the dishwasher…so easy to care for!  Within 4 hours it was completely dry and ready to be refilled for another run.

Round #5 – Ice Age Trail 50k. This 3 loop trail event was a perfect venue to test out the single bottle VP1. I had worn the vest in various other distances and mastered the art of lubing up, filling the bottle on the go, and stuffing the pockets with all the needed gear.  I was beyond impressed with how the vest handled and allowed for quick wardrobe changes when I needed to add layers (temps were really cold).
Round #6 & 7 –  Green Bay Cellcom Marathon  & Grandma's Marathon.  These races were predicted to be HOT ones! To prepare I decided to wear my VP1, boy was I glad I did.  I found that the 1 bottle worked great. I was able to refill easily with water and dump in Tailwind.  Finishing these events in the extreme temps would have been daunting without having access to my own drink when I wanted it.  There are times that I could see others struggling between aid stations. Being in control of my fuel/hydration plan in a race keeps me calm and focused when times get tough.

It's safe to say that I have put this vest through the ringer! I have tested it in varying environments and at multiple distances.  It is my go-to vest everyday, especially with the hot, humid Wisconsin days that we have been encountering lately.  I love Orange Mud products and am super pumped to share my review of the new OM Endurance Pack with your. I have a few more tests to put it through before weighing in, but all signs point to another winner!!! Might be perfect for the Fall 50 in October;)
________________________________________________________________________
February 20, 2016 – Orange Mud HydraQuiver (VP2)
Part of the perks of running a street race is that they cater to runners by setting up the aid stations.  Prior to a race I check to see what supplies they will have on hand at the event and how spread out the stations will be. I have taken a back seat approach up to this point in regards to my fuel/hydration needs, but that has changed over the last few months since I have registered for several events that will require me to support myself while out on the course.  To tackle this I have done a ton of research and also bought a few hydration packs. I like to use the trial and error method to figure out what works best for me to become a well oiled machine come race day.
I stumbled upon Orange Mud products of all places on Instagram!  Their customers are diehard runners that post amazing, fun pictures of their adventures…most of which are on trail runs.  Since many of training runs are solo on the Anhapee Trail by my house these products intrigued me.  I have tried several handheld options, but don't like to carry a bottle past a 10 miles.  In playing around with vests I found that cleaning the bladder became cumbersome since I run almost everyday.  I want the best of both worlds…the capacity of a vest and the ease of a bottle from a handheld.  The HydraQuiver from Orange Mud fulfilled all the wants and needs I was looking for, but an online description can be all rainbows and sunshine – I need to battle test this stuff myself before I back a product as wonderful.
I'm hard on my running gear and demand a lot from all the stuff I buy.  I was intrigued to see if Orange Mud could deliver on the promises made in their product description.  Before ordering I had a few questions which I shipped off to customer service. I was pleasantly surprised at how quickly CS responded.  Upon getting my questions answered I ordered the HydraQuiver VP2.  It arrived with in 3 days…super fast.  Out of the box I removed the bottles and sent them through the dishwasher to remove the plastic smell.  The fact that cleaning the bottles so easily right off the bat made me exceptionally happy. It only took one washing to get the bottles cleaned out and ready to be filled.  I love using Nuun on training runs, the product dissolves in 2 minutes which was all the time I needed to put the VP2 on and adjusted the straps to fit my body (for a reference point I am 5ft 3in & weight 120lbs).
Let's talk logistics.  The material of the vest is a combination of stretch and support. For comfort the back plate that sits between the shoulder blades has a padding, but is vented to not add weight and allows for cooling (which is awesome – I sweat a lot).    Tightening up the vest was a quick and easy process.  I was surprised that I was able to get such a good fit, I'm not blessed with a huge chest and vests often slide around. After adjusting I was left with relatively long, dangling straps, but there are clips for the extra material.  Tucking the straps into the clips secured them and they have never fallen out of caused a problem.  One of my favorite features on my previous hydration vests is having pockets to haul all my necessary "stuff" – inhaler, keys, lots of snacks, chapstick, iPhone, and salt tabs.  Both vest options (1  or 2 bottles) in the Orange Mug HydraQuiver VP line have 2 deep front POCKETS that have a ton of stretch!  I was able to cram a ton of items in them with room to spare.  The clip for keys and elastic cords to close the pockets up is a nice touch.  In wearing the VP2 I have tripped a few times (I'm really, really clumsy) and all of the stuff in my pockets stayed put.  The chest clip is made out of a sturdy plastic but is small enough not to be obtrusive or rub against the skin to cause chaffing.  The bottles in the VP2 sit just over the shoulder blades and have an adjustable strap located at the bottom to allow for adjustment to the bottle height. I don't have long arms and was concerned about being able to reach behind me and grab the bottles quickly and easily. After moving the bottle straps up a bit I could efficiently reach back and grab hold of either bottle all while running. The ability to stay in motion and still have access to my fluids was important as I could do that with my previous vest with a bladder/straw system.  Safety is also an area of concern for me since I do log a great deal of miles at night.  It was nice to see that there are reflective strips on VP models for additional visibility.  So far all my wants and needs have been met, but I had not yet left the house.  Hitting the trails would be the true test.
Round #1 – To be completely transparent with this I want to set the stage a bit with more info about – I did not use any anti-chaffing product in the usual locations (under the straps) to see if I would have any skin issues or hot spots (I wore a long sleeve shirt & vest) .  I like to throw caution to the wind from time to time so I took the VP2 out for 20 miles…it was on my training schedule for the week.  Out of the gate I could hear the liquid in my bottle sloshing around, but it was no more annoying than the sound that liquids made in my previous vest with a bladder.  Music up and I was good to go, after while I did not even notice it.  The weight of the 2 bottles (24 oz) was evenly distributed over my shoulders and sat flush with zero bounce.  I did learn very quickly to alternate between the bottles to keep the weight distributed evenly.  I have relatively long hair which I was concerned about getting wrapped in the bottles.  Being that the bottles sit far apart this was not a problem and my ponytail was able to rest in the middle of my back with out tangling.  2 bottles worked awesome for me to stay hydrated throughout my 20 miles.  In a 50k I may need more, but with aid stations to refill I cannot see this being a problem.  I am looking forward to the simplicity of being able to unscrew the top of the bottle, fill, replace, and be on my way.  I have used a vest with a bladder in a race and filling it back up was a nightmare, it was cumbersome and cost me several minutes on the course when I wasn't moving forward.  I'm not a fan of inefficiency while racing, especially as I try to PR this year at various distances.  Along my run I was able to get in and out of the front pockets to pull various items out.  I liked that the elastic cord was easy to operate and tighten quickly.  Upon returning home I removed the VP2 to inspect for any chaffing issues.  I had felt a hot spot under my arm, but did not have any chaffing, marks, or lines on my back from where the vest sat on my shoulder blades either.  In the future I will apply a thin layer of Trail Toes lube to this area.  2 thumbs up so far! Being that I am sweaty beast the VP2 was drenched when I finished.  I removed the bottles and sent them back through the dishwasher and hung the vest up to dry. There is not a typical loop to easily do this though so I messaged customer service, they responded quickly and logged it as a suggestion  next time they update the vest.  In the meantime I hung it up by one of the straps.  When I checked the vest 4 hours later it was completely dry and ready to be refilled for another run.
Round #2 – Time for a short recovery run.  I wanted to see how it felt to wear the VP2 shortly after a long run. I was curious to see if my shoulders or back would have any residual soreness from the weight of the bottles. I repeated all the test that I previously took the day before for my long run with the addition of adding a bit of Trail Toes under the straps that made contact with my underarm area.  I was out the door in less than 5 minutes start to finish – bottle filling (this time with Tailwind), adjusting, and lube application.  That's quick in my book!  Other than my legs being heavy from 20 miles the previous day I felt great.  My shoulders and back felt awesome with no signs of soreness from the vest.  I did a short 4 miles and headed home.
Since my initial trial run with the VP2 I have used it numerous times on training runs, but have yet to christen it in a race…maybe this weekend at the Trailbreaker Marathon.  I found that 2 bottles are great especially if I want water & electrolytes, but a bit of overkill for day to day runs.  I ended up ordering the VP1 (single bottle system) for shorter training runs and recently ran wore it during the Dick Lytie Spring Classic 1/2 Marathon.  Check back for a review of the VP1 in a few days once I catch up from Spring Break!
_________________________________________________________________________
February 11, 2016 – Tailwind Nutrition (Tropical Buzz)
I was introduced to Tailwind about a year ago by an runner at the Green Bay Summer Solstice Ultra.  After trying both Raspberry Buzz and Lemon I was hooked.  The light, clean flavor is something that I can sip on for hours while running and not get sick of it.  In the past the combo of GU gels and Gatorade did a number on my stomach.  I would complete long runs and be sick for hours, which is not conducive to my busy life.  Tailwind does not tear up my stomach and cause discomfort.  To date I have trained using Tailwind and also run 3 marathons & a 50k exclusively being fueled and hydrated by Tailwind.  I love the stuff!  I was skeptical at 1st that it would be all that I needed during a race…it truly was.  For the DPTR Marathon I was feeling a bit sluggish before the race started so I packed backup GU gels in addition to filling the 2L bladder of my CamelBak Marathoner hydration vest "just in case" I needed extra fuel.  I ended up giving both of my gels to a struggling runner 15 miles into the race…I had no need for them!
I am amazed at how well I feel when I use Tailwind.  I mix the Raspberry Buzz with Lemon – 50/50.  As I packed for the Icebreaker Marathon, which allowed runners to bring the hydration product of their choice, I grabbed my supply of Tailwind and much to my surprise realized I was almost out!  Not good considering marathon training for 2016 is in full swing.  I did not have time to order before heading to Milwaukee, but added it to my to do list.  In talking with my fellow Oiselle team members at the Icebreaker Relay the night before the marathon we began talking about Tailwind.  Many had not heard of the product and were intrigued my the simplicity it could offer them when running high miles.  One team member asked if I had tried the new flavors. What!?!?! I had no idea that there were new options.  That evening while relaxing in my hotel room I went online to check out what all the "buzz" was with the new flavors.  The two new options are Tropical Buzz and Green Tea Buzz, both are caffeinated.  Personally I've never been a fan of Green Tea so I selected the Tropical Buzz.  The ordering process was super quick and easy…now to be patient enough to wait for my purchase to show up (I'm not good at this part).
Within a few days my order arrived. I quickly opened up the box.  There are many reasons that I love Tailwind one of which is the personal touch approach they take with their shipments.  In my box was a hand written thank you note and my name was on the bag.  I was also overjoyed to see that they had included a single serve sample of the Green Tea. I may like it, you never know!  It took a great deal of resistance to not change and head out for a run immediately.  I got my order on Friday and had a race on Saturday…so running long was not an option.  But Sunday I had a 10 mile hill workout planned and I was going to need good hydration to help get me through that.
I mixed up my Orange Mud bottle the night before and popped it into the fridge. I like my drink COLD!  I used the recommended mixing suggestion on the bag to fill my 25oz bottle and found this combination to be perfect.  Tropical Buzz is fruity with a kick. The flavor is light and clean like the previous Tailwind flavors I have used.  I began sipping every 2 miles of my run and found it to be refreshing each time.  After completing my 10 miles I still had a 1/4 of my bottle left and continued to sip on this post run.  The caffeine helped to fuel the hills that I tackled and keep me active hours after my run, I was energized but not shaky.  I look forward to using in on my 18 mile run this upcoming weekend.  Don't get me wrong I still love Raspberry Buzz & Lemon (especially together) but Tropical Buzz has become my new favorite flavor…fruity deliciousness. This is going to be a great marathon training season.  I will report back after I try the Green Tea.
*I was not paid or gifted this product for review.  Opinions in this review are my own.  If you have questions please feel free to leave a comment below and I will gladly respond as best I can.  I look forward to see how this product impacts my performance and will continue to share my experience with it.
_____________________________________________________________________
January 5, 2016 – Run Gum
Photo Credit – Run Gum
I love gum. I have chewed it for as long as I can remember.  Whether I am using it to ward off bad breath, annoying my college biology professor, or keeping my mouth busy so I don't say something I probably shouldn't…gum and I go way back.
Recently I was sent a Runner's Box filled with several runner related products. As I unpacked my treasures at the bottom I discovered a package of mint Run Gum.  If I had to illustrate and add audio to this discovery there would be a KaPow graphic above my head with the Rocky Song in the background.  I was beyond curious and excited.  This might be the best thing ever!!! I love to run and I love gum – could this product give me some type of boost to my athletic skills?
Only one way to find out!  I laced up, popped the mint goodness into my mouth, and headed out the door. Quickly I found that my steps matched the cadence of my chewing.   My chomping also began to change my breathing.  I found it difficult to breath though my mouth and switched to using my nose exclusively since my mouth was busy chewing.  I have been working on my breathing while running to create consistency and control my asthma…chewing gum forced me to do what I had been trying to accomplish for weeks. The rhythm of my steps and breath while using the gum was interesting.  I had never experienced anything quite like this.  The brand that I used also had caffeine in it, which I appreciated since I was running at 9pm when I tested the product out (after a long day at work a little pep in my step is always a nice bonus).
Now to be fair this was one run and I only had one pack of gum in my box, to sum the gum up as a miracle product I would need to do more research and use the product more than once.  I'm curious to see if chewing gum on long runs could help to kill some of the boredom and keep my mouth from feeling like a dessert…two issues that I run into from time to time.  However I am concerned that chewing gum might upset my stomach due to swallowing excess air.  An angry GI system can be the death of a long run or race.  Nothing like being 10 miles out on a trail and needing to "go" with zero options in sight.
There appear to be benefits and possible draw backs to chewing gum while running.  I need more to truly be able to weigh in if the product works for me, but it has peaked my interest for sure. Bring on the 2019 training season…new year, new products, and new adventures!
Update 1/31/16 – At mile 20 during the Icebreaker Indoor Marathon I was beginning to feel sluggish and luckily remembered I had a pack of Mint Run Gum in my bad. I stopped as I came around lap 72 and grabbed it.  I was pleasantly surprised by the quick "pick me up" it gave me.  I needed the distraction to keep me going (the event was 96 laps total) and the air in the building was very dry due to the ice rink in the center…the gum helped to combat the cotton mouth that I had developed.  I'm really glad that I had the product with me and will continue to use it as I train for the Phoenix Marathon Feb 27th.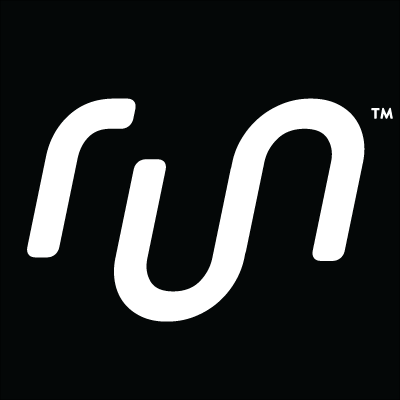 Update 6/19/18 –  Run Gum has become a huge part of my training routine, so much so that I have become a month club member and had to double my order.  I used to drink a can of Red Bull Sugar-Free before every long run and race, but have recently been experiencing an upset stomach a few miles into my runs.  To try and solve this problem I gave Run Gum a try as part of my pre-run mix.  Boom!  It gave me the boost I was looking for, but my stomach stayed calm.  I've also started carrying an extra pack with me in my Orange Mud HydraQuiver vest in races for a mile 20 treat.  It worked well for me at the Cellcom Marathon, HFM Maritime Marathon, and most recently Grandma's Marathon.  I'm loving the kick I get late in a race.  So far, so good…this no calorie option is working well and tasty to boot. I need to branch out from mint and try the cinnamon and fruit flavor next.  As I continue to train and work towards my goal of the Fall 50 in October I will continue to experiment with Run Gum and update you along the way!
______________________________________________________________________
June 25, 2015 – Women's Athletic Shorts
I have a love/hate relationship with hot weather. In Wisconsin the winters can be long and running outside unbearable so summer's arrival is welcomed with open arms…that is until it is so hot out I have to wear shorts (that's the hate part of our relationship). After years of being horrible to my body I have done a ton of damage, mix in DNA, and giving birth to 3 children lets just say Victoria's Secret is not banging on my door for their next swimsuit spread. Shorts are my nemesis and often the thought of wearing them prompts some very negative feelings and thoughts. In that moment all the past demons rear their ugly head and present a predicament – revert to old ways or find a different solution.
Now let's set the stage for why I cannot just avoid shorts (as some of you may be thinking). I'm a runner, it is part of my routine…it keeps me on track and often from reverting to anorexic habits. I see food as fuel not the enemy now because of running, so for me running is important. Wearing pants or capris is an option, but not always a great one when it is 90 degrees out and humid. Shorts it is! In the past I would have spiraled into a panic and gone on a diet, again not a great option. So I've began a quest for running shorts – ugh!!!!
I'm realistic! I'm not a model – I was gifted in many ways, height not being one of them, despite what my driver's license says, I lied I'm not 5'8″ – oops…I'm really 5'3″.   That being said I still cannot pull off shorty-shorts (no one wants to see shorts that disappear into unsaid locations). I want a pair of comfortable, breathable, functionally made shorts that are…fashionable – I'm aging, not dead!
What I have found is that an inseam of 3-4 inches is reasonable and won't scare small children. As a runner I want a fabric that I can sweat in, but not look like I pee'd my pants. Onto my next "want"…pockets. I'm not looking for cargo shorts, just a place for Chapstick, a key, or a gel. Having all those requirements the top of the list is to look semi good. Again, not like a model just ok. Running is very mental. It sounds stupid to say, but when I feel like I look good, I feel like run better.
I've purchased a ton of shorts on my quest for not feeling like a total pile of crap and to be on top of my game as a runner. My favorite brands include: Oiselle (Distance & Roga) & New Balance (Impact).
Regardless of my accomplishments as a runner (I recently finished my 14th marathon) I still struggle to pull on a pair of shorts. I wonder if people are grossed out  by my cellulite and judge me for giggling.  Seems silly to question or worry about something so trivial when those same legs are capable of running 26.2 miles, but I do. The bottom line is though I no longer let the negative thoughts stop me from getting dressed and heading out the door.